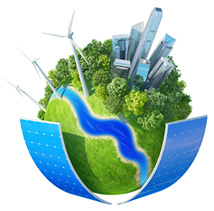 Solve Electrical Apparatus (Shanghai) Co., Ltd ("SOVLE") was founded to focus on supply of products for applications in industry measuring & controlling and providing technical solutions.

We are working hard to supply the high-class quality products and develop specific solutions within distinct advantages in cost and performance in various applications.

We believe that we can offer professional solutions in industry & communication automation with our rich experience and first class field capability.

The established SOLVE culture is to be in close cooperation with our customers and develop specific solutions to meet their needs. The outstanding customized service makes SOLVE your reliable partner in industry & communication automation fields, especially in Environment protection, Metallic industry, Oil & Gas, Chemical, Nuclear power, Food & Beverage, Pharmacy, Water treatment, etc.

Energy-saving and emission-reduction is our target. New energy and environmental protection is our orientation. Technicality, flexibility, energy-saving and cost-efficiency are our standard.